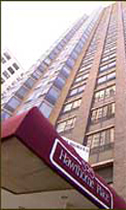 Current Projects
525 Hawthorne Place.
It is an ongoing project, with 231 units, where "luxury is standard".
Hawthorne street is a world unto itself... quiet and refined....a neighborhood bustling with excitement day and night.



Completed Projects
910 S. Michigan Avenue Lofts. It was conversion of an office building to condominiums. The total number of condominium is 267, and at present there are only 6 units left.
A luxury living on Chicago's Lakefront.